Avatviṣ अवत्विष् - earrings
Regular price
Kč590.00 CZK
Regular price
Kč590.00 CZK
Sale price
Kč590.00 CZK
Unit price
per
In Sanskrit, Avatviṣ is the name for shine and glitter.
Material: 925 silver
Dimensions: diameter - 1cm
Precious stones: Rainbow moonstone / Labradorite
Moon stone is traditionally used to increase mental abilities and develop the art of divination.
labradorite activates the body's self-healing processes, encourages creativity, strengthens our courage and self-confidence.
Designed in the Czech Republic
∗ Handmade by talented artists in India ∗
Origin

During 2021, the Ashariya brand was created, combining modern elements with traditional designs of sacred geometry.

Our products are designed in the Czech Republic and handcrafted by talented artists in India. All our gemstones are also sourced from India.
Transport

After submitting your order, please expect delivery between 1-3 working days (for Czech Republic and Slovakia) and 2-5 working days for EU.

We offer FREE shipping on orders over 2000kč / 80 EUR.

We ship our products to the Czech Republic, Slovakia and the EU.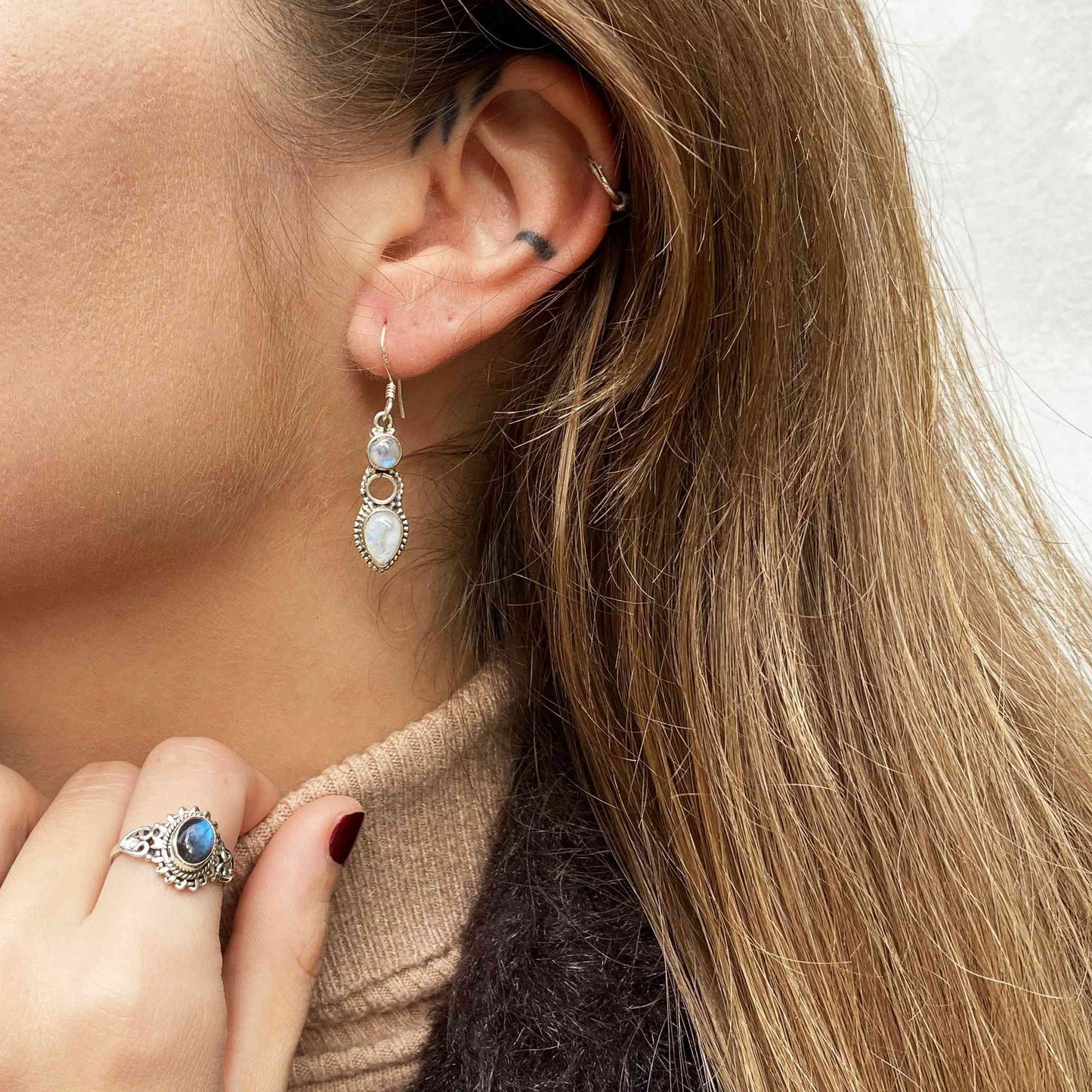 Naušnice
Naušnice jsem objednala dvoje. Jedny přišly v pořádku, v druhém pytlíku přišla každá jiná. Možná kosmír ví, že ráda nosím každou naušnici jinou, možná by bylo třeba si na to dát větší pozor.
Mějte pěkný čas.