Nalinī नलिनी - silver ring
Regular price
Kč950.00 CZK
Regular price
Kč950.00 CZK
Sale price
Kč950.00 CZK
Unit price
per
Nalin is the name for lotus flowers. The lotus is one of the eight Buddhist symbols that originate in the oldest Indian texts.
The lotus flower grows out of the mud and blooms to absolute purity. In many cultures, it is a symbol of purity, enlightenment, regeneration and birth.
Material: Silver 92.5%
Precious stones: Rainbow moonstone / Labradorite
Moon stone is traditionally used to increase mental abilities and develop the art of divination.
labradorite activates the body's self-healing processes, encourages creativity, strengthens our courage and self-confidence.
The stone is a natural phenomenon and is therefore completely unique. Therefore, each stone can have a slightly different reflection, color and shape.
It can help you choose the right ring size - Size chart
Designed in the Czech Republic
∗ Handmade by talented artists in India ∗
Origin

During 2021, the Ashariya brand was created, combining modern elements with traditional designs of sacred geometry.

Our products are designed in the Czech Republic and handcrafted by talented artists in India. All our gemstones are also sourced from India.
Transport

After submitting your order, please expect delivery between 1-3 working days (for Czech Republic and Slovakia) and 2-5 working days for EU.

We offer FREE shipping on orders over 2000kč / 80 EUR.

We ship our products to the Czech Republic, Slovakia and the EU.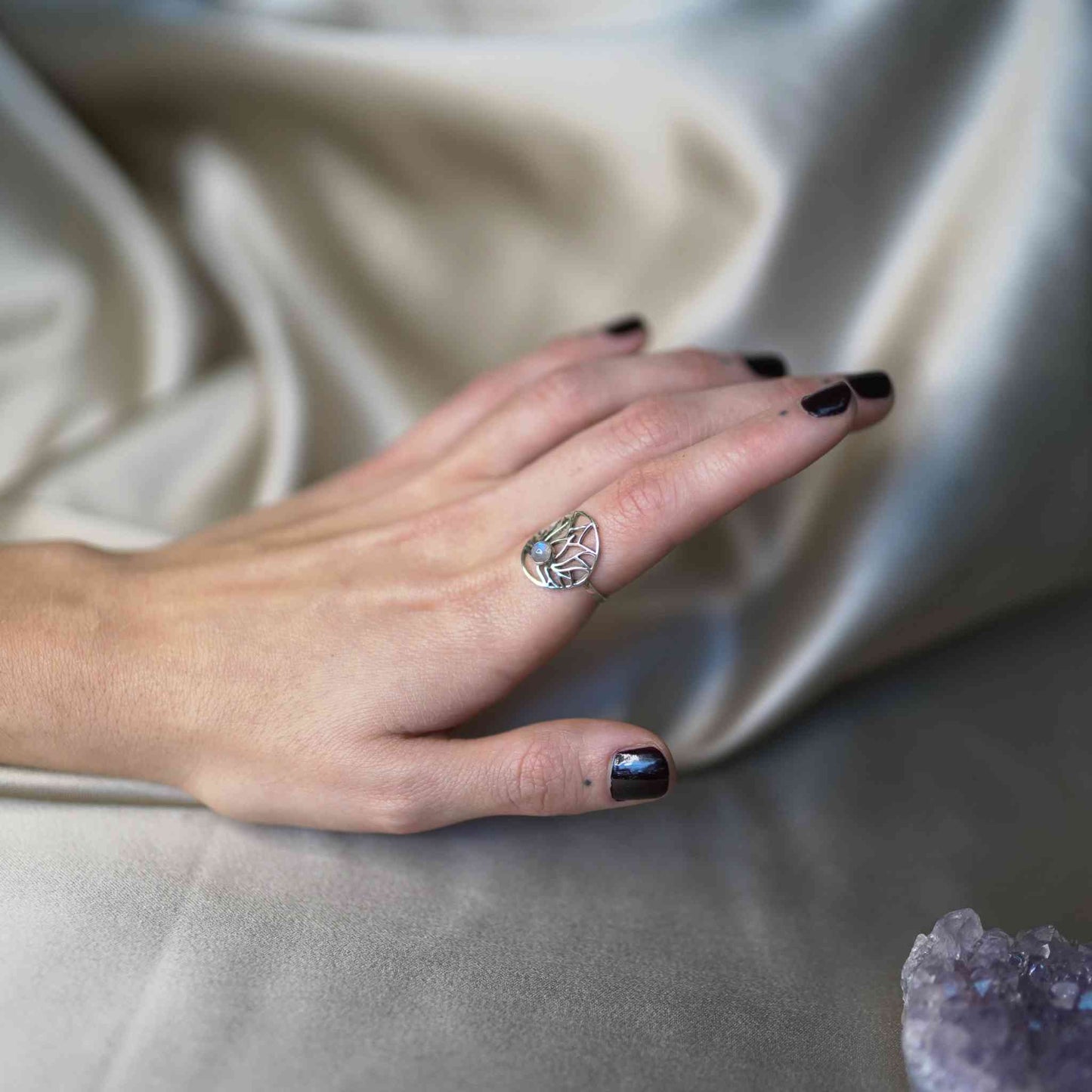 Super beautiful!
Astonishing silver ring! I will definitely order some other stuff in the future. Thank you!